The rays of the setting sun were staining thickets and dirt in crimson tones. Clouds of insects were swarming over the stinking mud. Bushes began to move and into the open area one after the other jumped out two small raptors. Both are not more than a meter in height, on strong legs, with long serpentine necks and powerful tails. Dinosaur that was bigger stood motionless, noisily drawing in the air. The pupils of his large yellow eyes were turning wide and narrow.

The second began to shift from one foot to the other twitching his head, his tail furiously thrashed from side to side. It's been three days there was nothing to satisfy his hunger and growing interior dull pain became insufferable. Particular anger was caused by the fact that the leader easily took away a small animal hunted so hard this morning. Young reptile looked at the leader - he stood exposing his back to the last rays of the sun, eagerly absorbing their heat. For a moment the wave of rage overflowed the second dinosaur. He wanted to seize the leader's neck, bite it, and to tear the body by the claws to exhaustion, and then eat, eat, eat still warm flesh! With bowed head he moved against the old leader. Sharp eye and bared teeth cooled the beginning of the attack, the second freezed with outstretched neck and all the dissatisfactions were turned into hiss.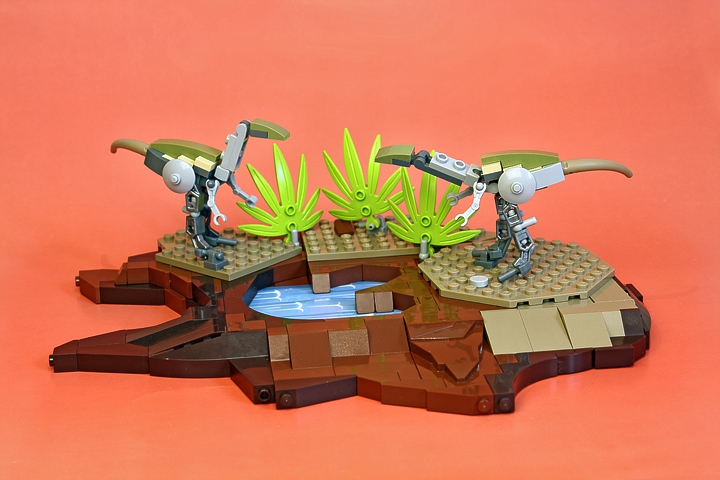 Вожак стоял неподвижно, и только подрагивающий кончик хвоста выдавал напряжение. Он прислушивался к звукам, раздававшимся из зарослей. Это несколько самцов и самок с молодняком – вся немногочисленная стая – пробирались сквозь кусты. Стая была истощена. В последнее время совсем мало попадалось добычи. Несколько сумчатых, пойманных накануне, забрали много сил и совсем не имели питательной ценности. Необходимо было уходить и искать другие места для охоты, а это значит подвергать стаю новым опасностям. Вожак посмотрел на ящера, стоящего рядом – этот молодой самец уже давно хочет занять его место, и, рано или поздно, он или другой из стаи сделает это... Но сегодня стая получит еду! Старый динозавр уже давно заметил след, оставленный гигантским тираннозавром в грязи. Исполин прошел здесь только вчера, вмятина от его огромной ноги еще не успела затянуться, а только наполнилась водой. Стая сможет пойти по следу гиганта и вскоре наткнется на остатки его пиршества.


Вожак клацнул зубами, скорее для того, чтобы отогнать мошкару, изогнул шею и издал шипящий звук, затем быстро направился в кусты. За ним последовал и второй динозавр. Послышался звук удаляющихся шагов, и через минуту все стихло. Солнце клонилось к закату.




Записки неизвестного палеонтолога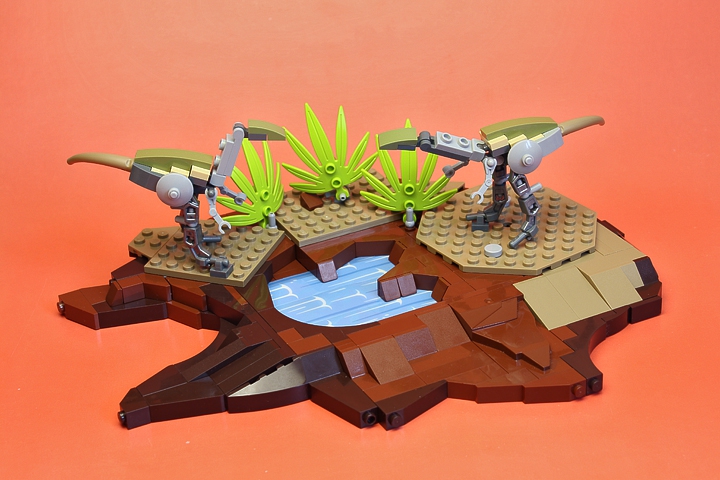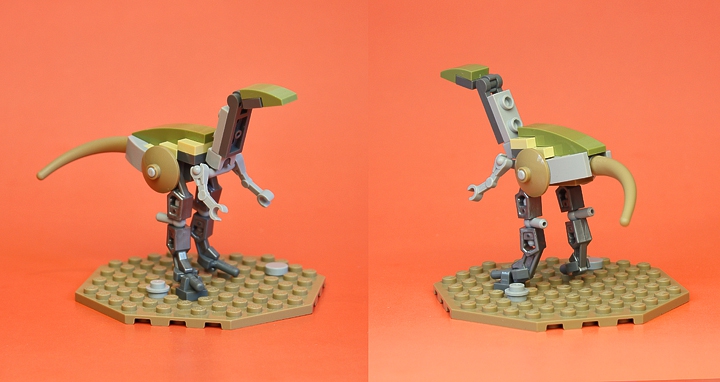 Троодон (Стенонихозавр)



Высота................ до 1 м

Длина............... 1,75-2 м

Вес............. около 60 кг



Троодон ("Ранящий зуб") небольшой хищный динозавр, передвигающийся на двух ногах. Очень ловок и быстр. Охотился на мелких млекопитающих, птиц и рептилий. Возможно, несколько особей могли собираться в стаю и загонять более крупную добычу. Соотношение размеров мозга и тела позволяет сделать вывод, что это был один из самых умных динозавров.