Sir Thomas, James Watt, the inventor, subject of Her Majesty the Queen
Victoria, while traveling through the Wild West.

In his youth, Tom lost his left arm in an unsuccessful test of improved
by him steam engine. From its wreckage he has made ​​his first prosthesis.

His last prosthesis with full hand functionality
serves him well as firearms. This will be valuable in the dangerous Thomas's
journey through the Wild West.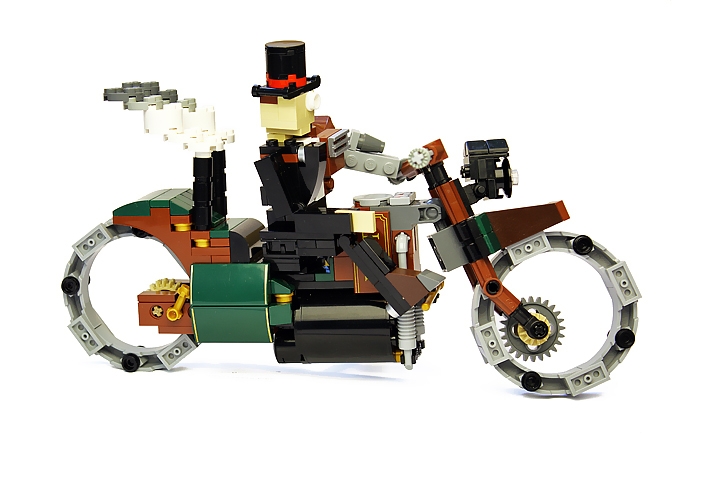 Axle-free wheels with forged steel rim on the electrodynamic suspension are getting out from any scrape, be it rocks or quicksand.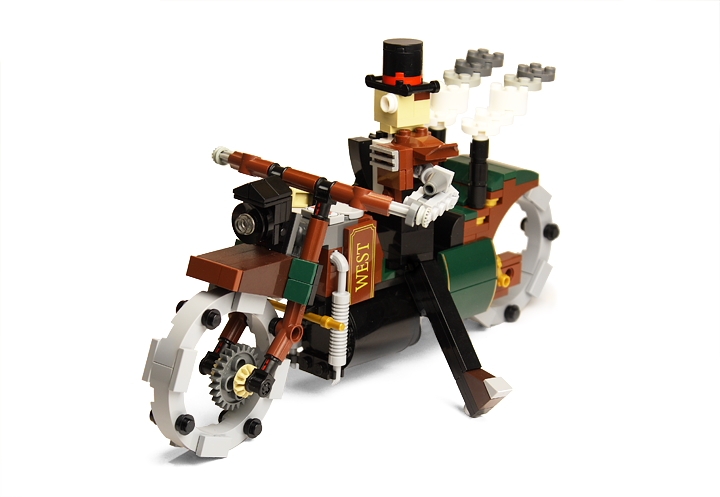 Generator produces enough electricity to power a lamp and electrodynamic suspension.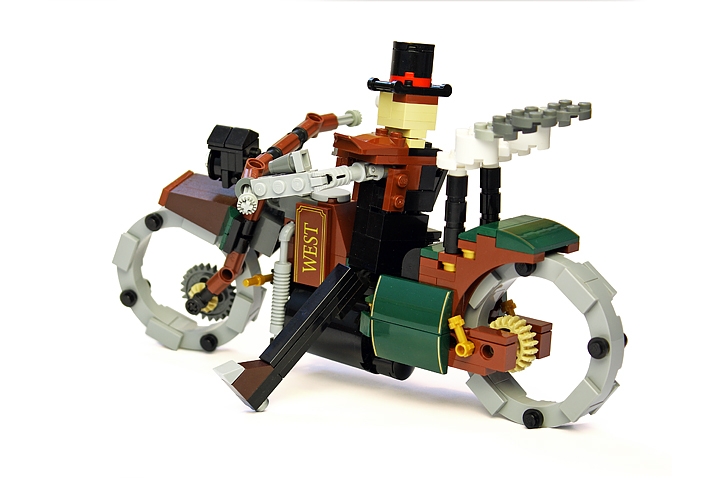 Asynchronous two-cylinder engine with superheat can reach speeds up to 30 miles per hour.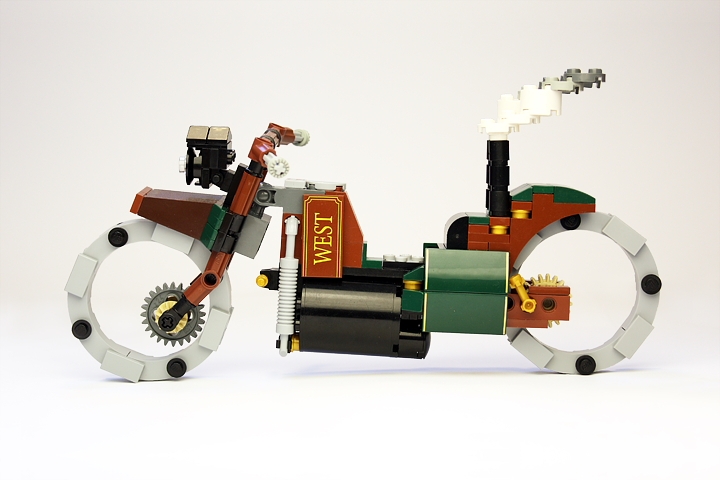 Reinforced boiler sustains steam pressure up to 20 atmospheres.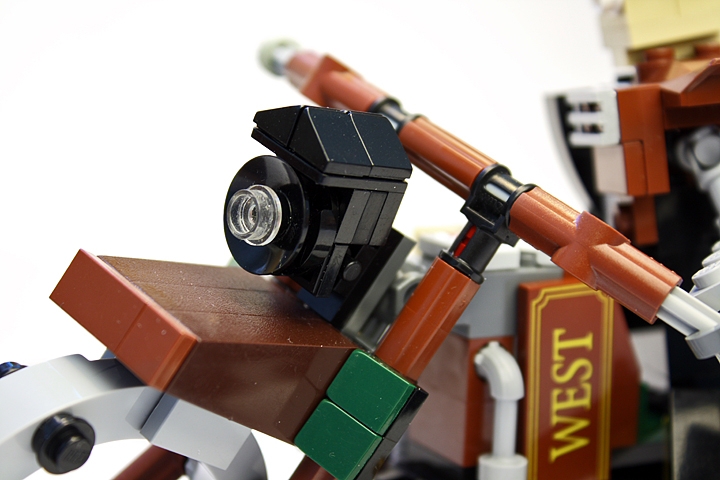 Frontal arc lamp was taken from the steam locomotive.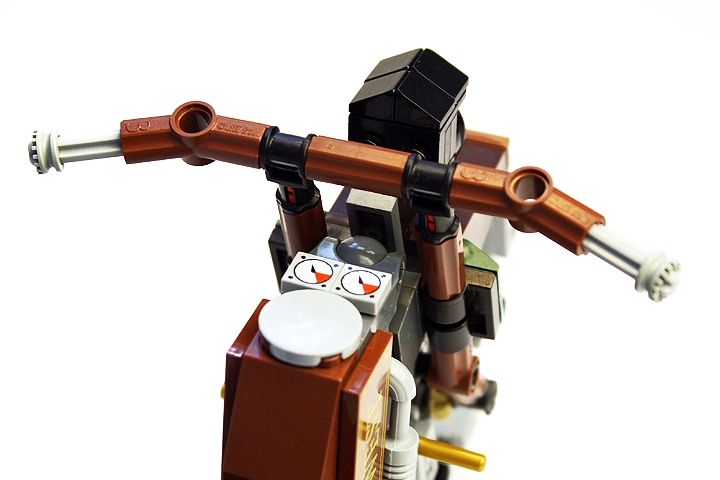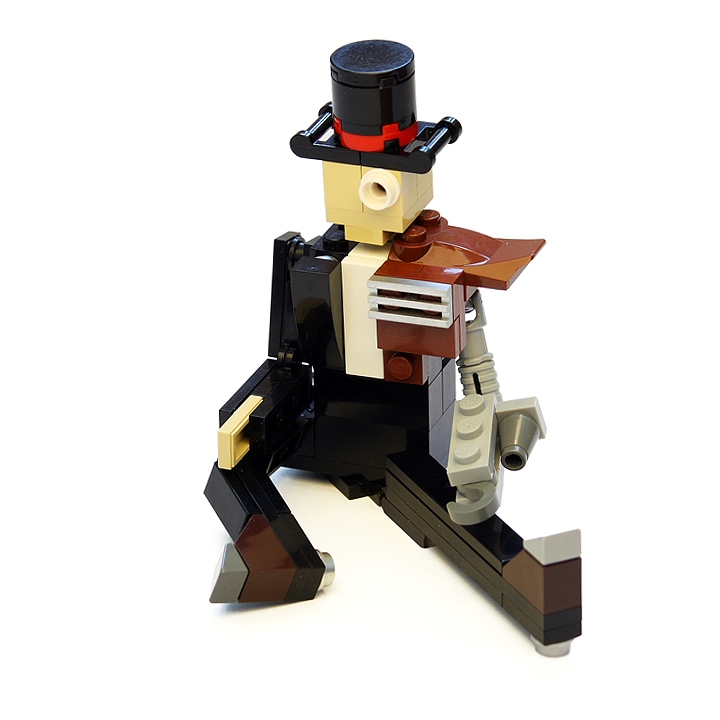 Sir Thomas James Watt with his customary top hat and a monocle.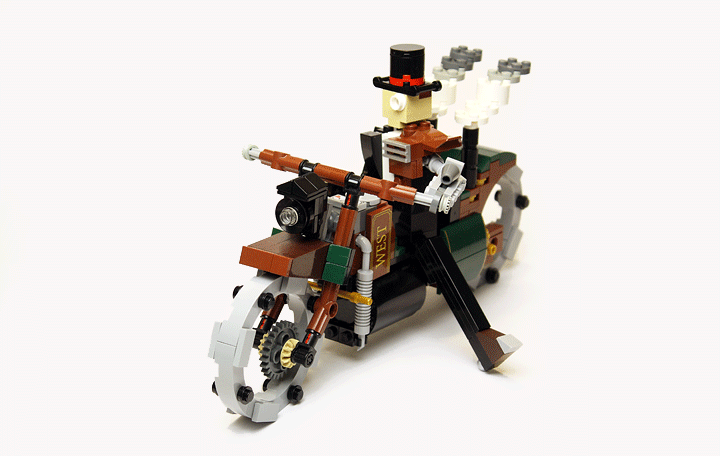 Watt's steam cycle with dignity withstand all the trials, as well as his inventor.